While special Army/Navy game uniforms have deservedly garnered a lot of attention over the past decade, over the past seven years the Air Force has introduced a special set of "Air Power Series" uniforms. " which are just as complex as those worn. in the army/navy confrontation. This year the team will honor the Space Force – the newest branch of the military.
Let's take a look-see:
As you can see, the uniform is black and quite plain, at least at first glance. But there are many small narration details to which we will return.
HELMET

The helmet is Air Force Blue, but contains black flakes (as well as a sharp fade to black on the back) which may cause the helmet to appear black in certain lighting conditions. The front bumper contains the Roman numerals "MMXIX" (2019) which is the year the Space Force was created. The graphic image on the top of the helmet, running from front to back, is the lightning bolt. The rear bumpers of each helmet carry one of four slogans: "COURAGE", "COMMITMENT", "CONNECTION" or "CHARACTER". There is also the Space Force logo on the back of the lid.

JERSEYS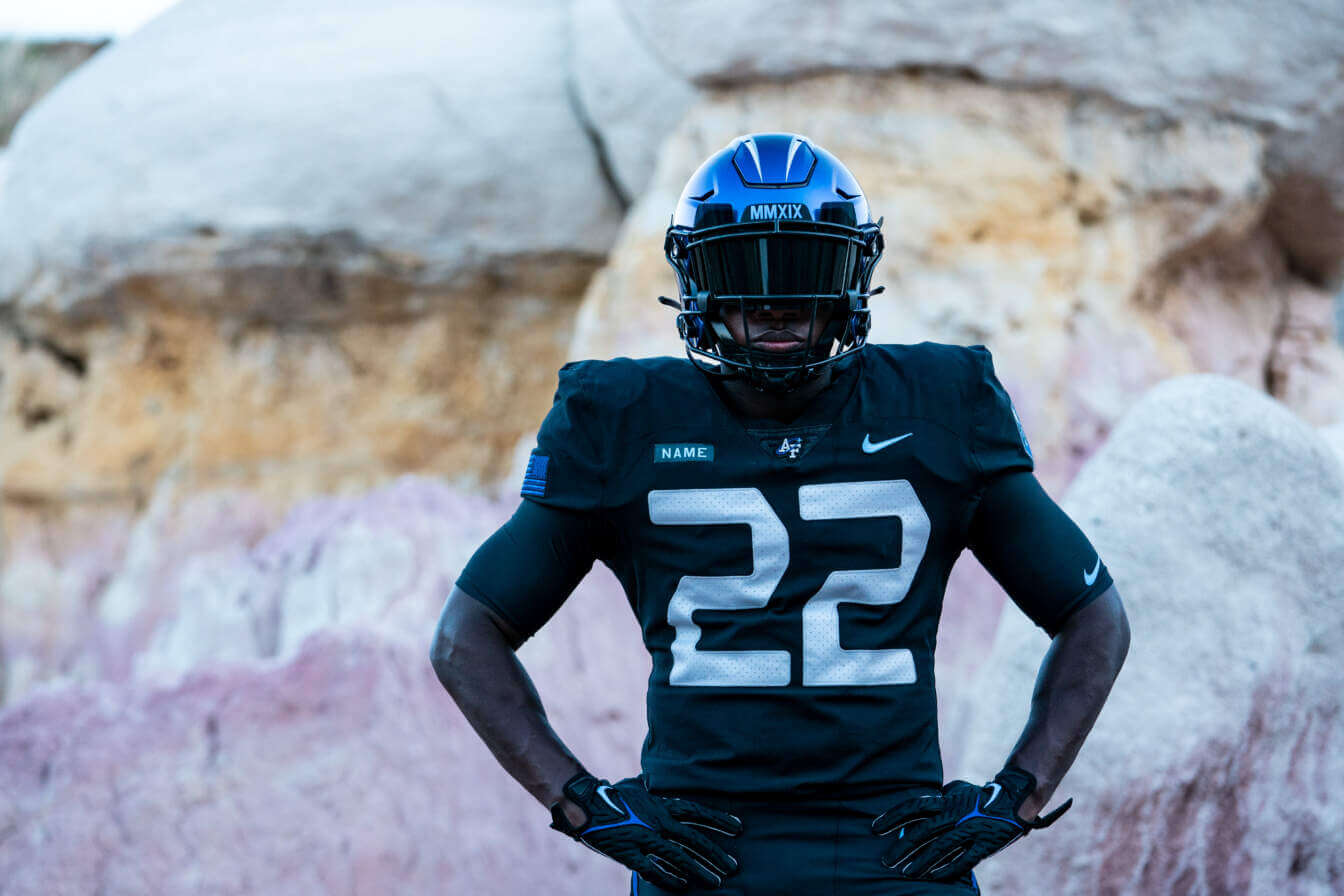 The front of the jersey features a crest with the player's name and some of the biggest numbers I've ever seen. Maybe they will be be visible from space. The left sleeve of the jersey contains one of many "operational delta" patches at Buckley and Peterson-Schriever Afbs.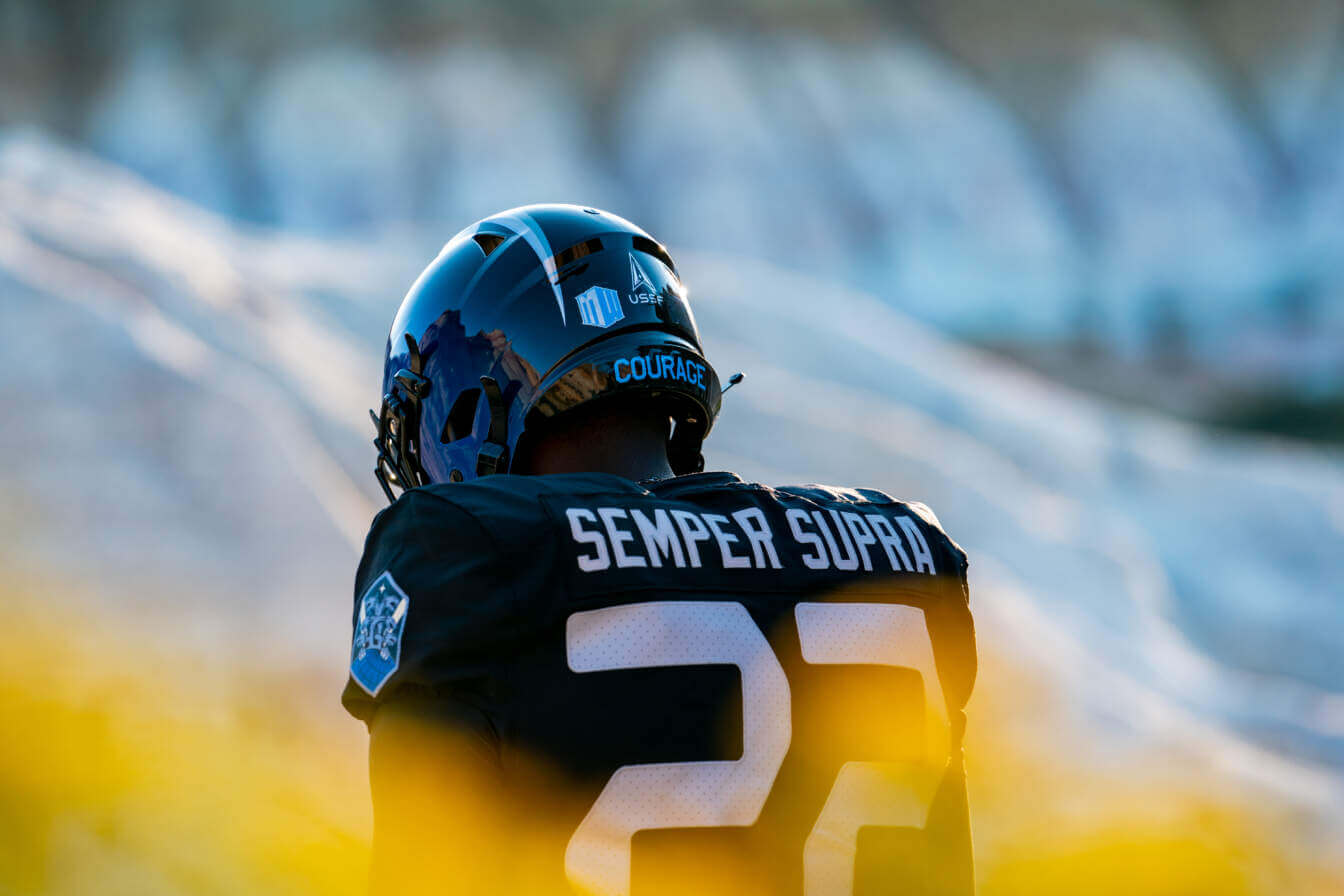 The back of the jersey contains the motto Semper Supra, which is the Space Force's new motto, meaning "Always On Top". Each player's shirt will have them. Like the front, the numbers on the back are huge.
The right sleeve of the jersey features an American flag, but rendered in Air Force Blue and Black.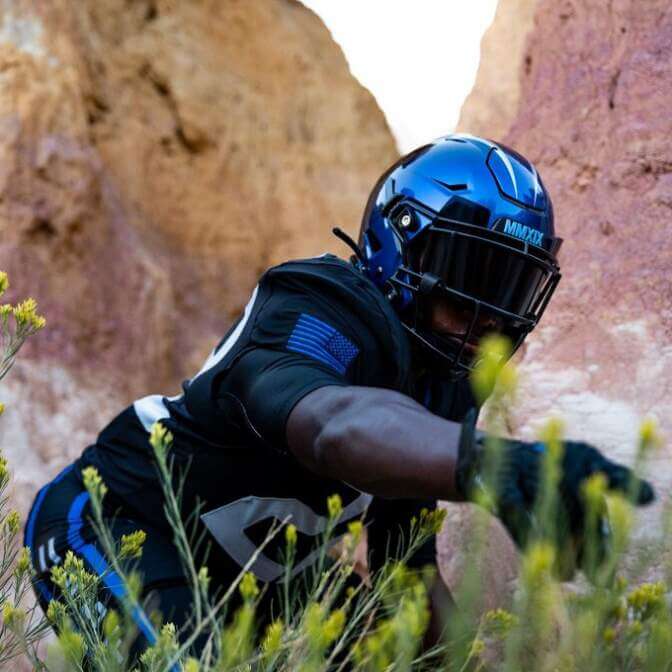 PANTS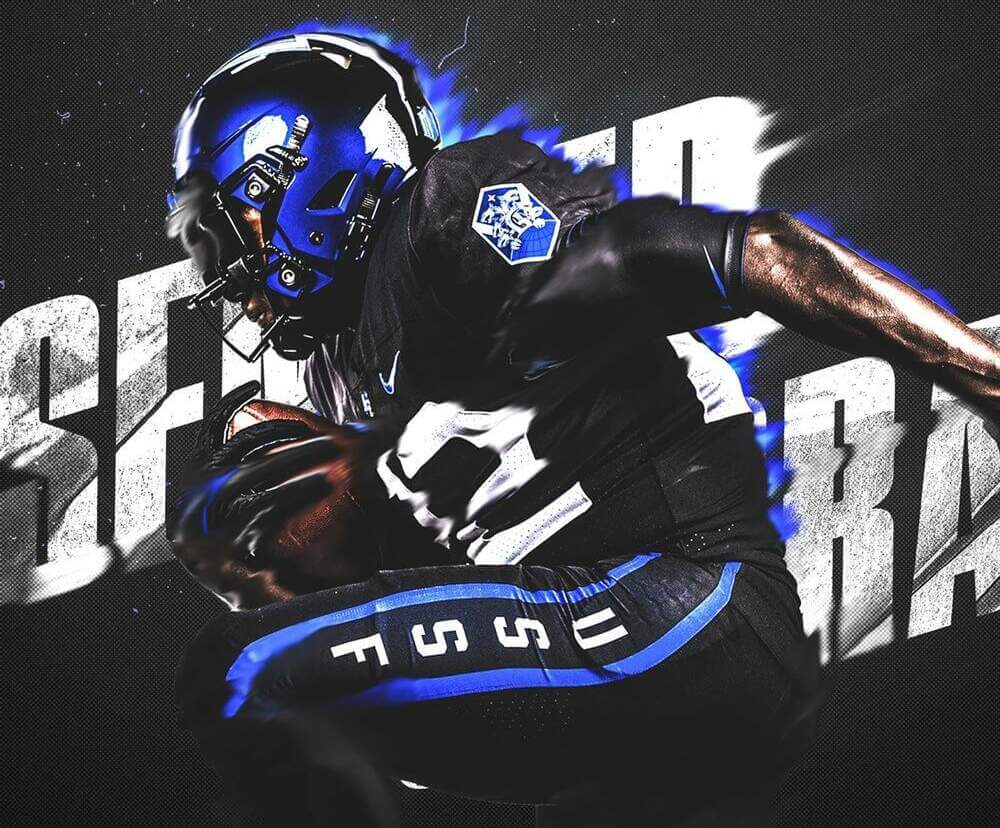 The pants are black and feature two Air Force Blue stripes running the length of the sides. "USSF" (United States Space Force) runs vertically down the leg between the stripes. The right hip of the pants features an "AF" patch.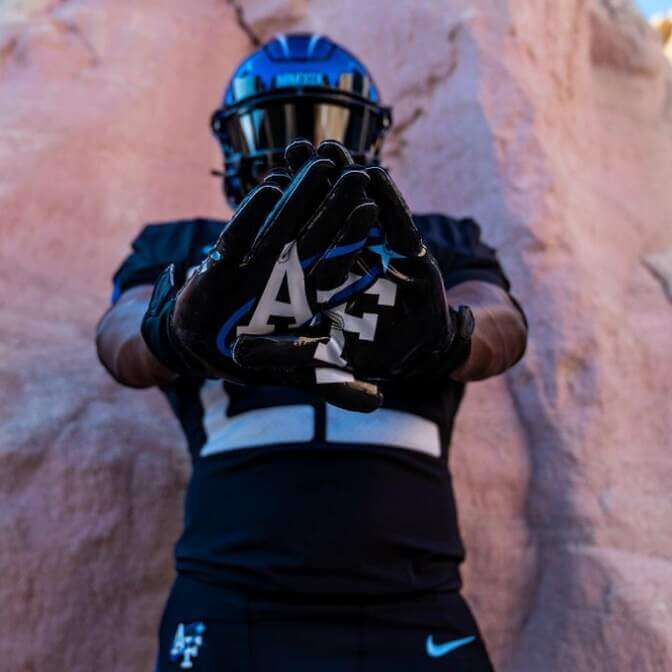 Here is an overview of the parts of the uniform: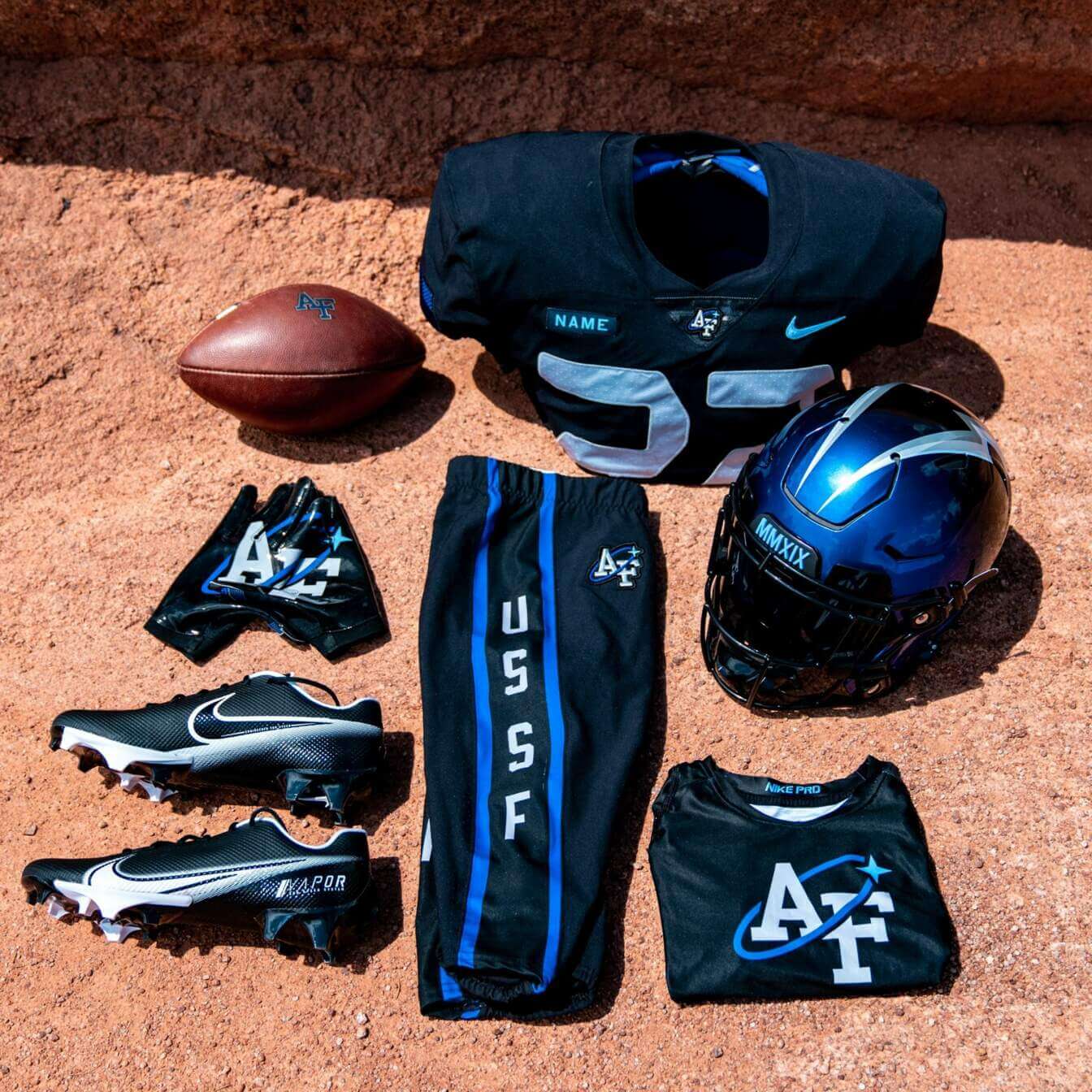 And of course, what uniform reveal would be complete without a fashionable video?
— Air Force Football (@AF_Football) August 18, 2022
The Air Force will debut these uniforms in its game against the Navy, which will take place on October 1, 2022.